1st HealthTech World Cancer Day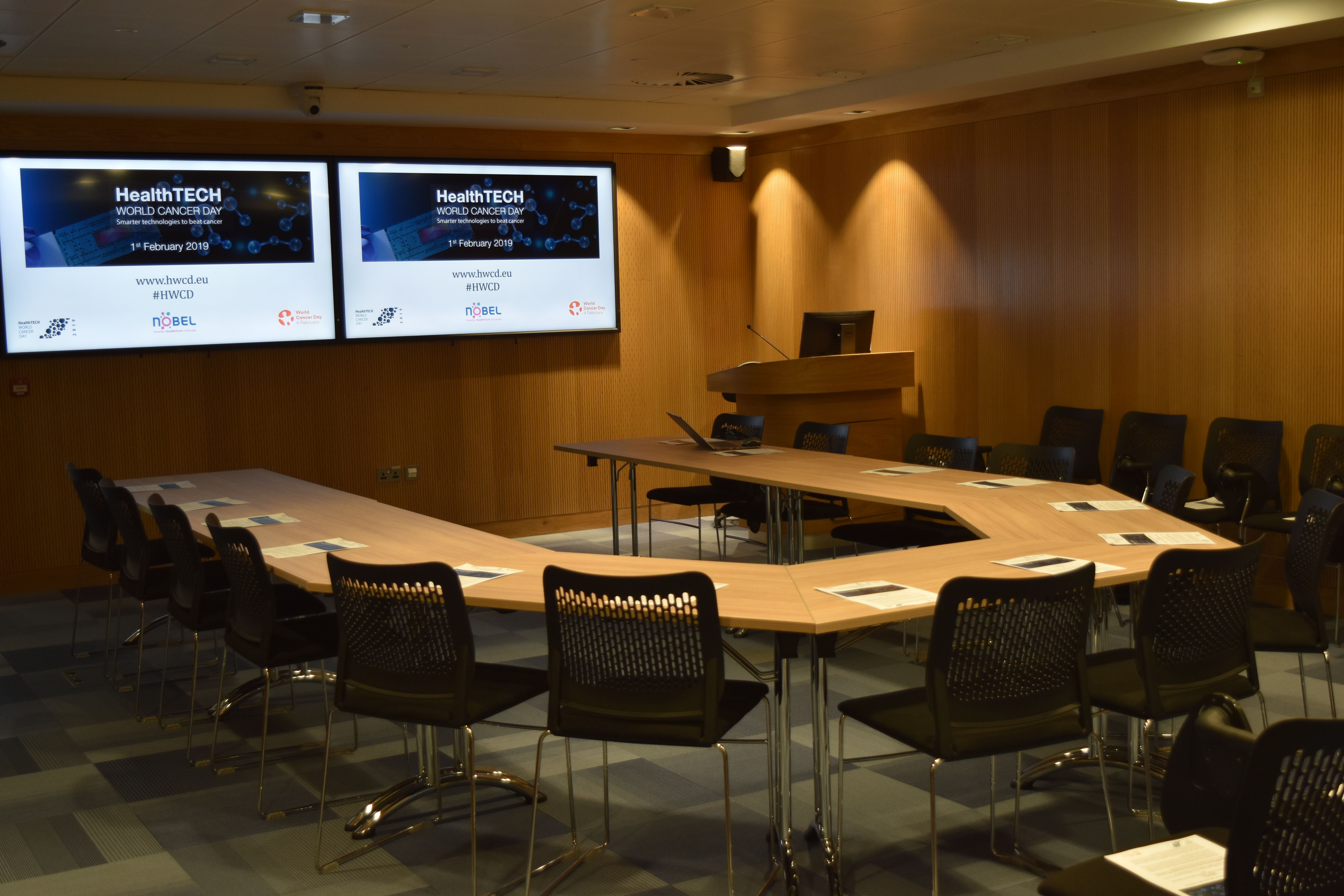 "Smarter technologies to beat cancer!"
1st February 2019
www.hwcd.eu

Simultaneous press conferences, open to the public, in all Europe
Irelandedition:
ASSERT Centre,
Brookfield Health Sciences Complex, University Centre Cork, College Road, Cork
Cork, Ireland– The NOBEL project organizes the 1st HealthTech World Cancer Day (HWCD) onFebruary 1st 2019 at 12PM the ASSERT Centre, University College Cork.
What is HWCD?Simultaneous press conferences in ten European cities to inform the public of the revolution brought about by the medical technologies in the fight against cancer.This event is happening back to back to the World Cancer Day.
Health technologies refer to all devices, hardware and software, used to improve healthcare and global health. In oncology, they allow an earlier, more precise and less invasive diagnosis and a more efficient and less toxic treatment. This ongoing revolution is accelerating thanks to a new multidisciplinary approach that integrates medical technologies from robotics to nanomedicine, including artificial intelligence. It fuels the development of innovative and smart solutions for patients and practitioners.
Today, cancer is the second cause of mortality worldwide with about 10 millions of deaths worldwide per year. If its prognosis differs a lot depending on the type and stage of the tumour, cancer is a lethal disease in almost one case under two. During HWCD19-Ireland, clinicians, researchers, entrepreneurs and patient representatives will introduce the most promising and recent medical technology that should thrive on curing cancer.
HealthTech World Cancer Day 2019: Villejuif (France), Muenster (Germany), Cork (Ireland), Pavia (Italy), Gliwice (Poland), Braga (Portugal), Barcelona (Spain) and Gebze (Turkey).
HWCD in Ireland:
Leading local experts involved in the Ireland event in Cork will present the latest concrete and disruptive innovations in Nanomedicine and Cancer:
Presentation title Speaker Affiliation
12:00 Welcome address
12:10 Smarter technologies to beat cancer Paul Galvin Head of ICT for Health and Life Science Interface -Tyndall National Institute
12:30 Finding and treating cancer with hardware, software and bioware Mark Tangney Principal Investigator – Cancer Research @UCC
12:50 Research on Surgical Guidance for Cancer treatment using smart and integrated Biophotonics based Sensors Ray Burke Senior Technology and Programme Manager Tyndall National Institute
13:10 Simulation in the Oncology Setting Pat Henn Director of Research and Education, ASSERT Centre
https://assert.ucc.ie/wp-content/uploads/2019/02/Cancer-Day-Pic-Tyndall-1-Feb-19.jpg
4000
6000
Jean Scully
https://assert.ucc.ie/wp-content/uploads/2018/07/Footer_Assert-logo.png
Jean Scully
2019-02-01 11:43:55
2019-02-01 12:01:26
1st HealthTech World Cancer Day