Covid-19 Remote Early Warning System (CREW)
Healthcare staff working on the frontline to control the spread Covid-19 are succumbing to the virus at a disproportionate rate.
10-15% of all diagnosed cases of the Coronavirus are among the healthcare community working to halt the spread of the disease. The single common variable in the vast majority of cases of the Covid-19 virus is a rise in body temperature.
With this in mind 8 West decided to repurpose some of its existing SafeTrx technology to build a Covid-19 Remote Early Warning System (CREW) for frontline workers. The CREW system regularly monitors body temperature and triggers alerts if a temperature threshold has been breached. The system is called CREW and it consists of sensors, smart devices and a cloud based monitoring and alerting system.
From the outset we partnered with Sony, emergency medicine clinicians, medical researchers from the ASSERT Centre (College of Medicine and Health, University College Cork), the Head of the ICT for Health Programmes and Head of the Life Sciences in UCC and Cambridge Wireless to establish a project team to validate, direct and strengthen the solution.
This initiative started on Saturday 14th of March and 8 West validated the concept with clinicians on the 16th of March. Development commenced on the 18th of March and alpha testing of the solution started a week later on the 25th of March. Clinical and ethical approval for trialling the solution in the Emergency Department of Cork University Hospital (CUH) was received on the 30th of March and the solution went into trial with selected CUH staff members on the evening of the 3rd of April.
By integrating off the shelf technologies and collating the data from various sensors into an intelligent and scalable monitoring solution, we believe a solution can be provided to help reassure front line healthcare workers as well as deliver vital information to hospitals and treatment centres regarding their valued staff.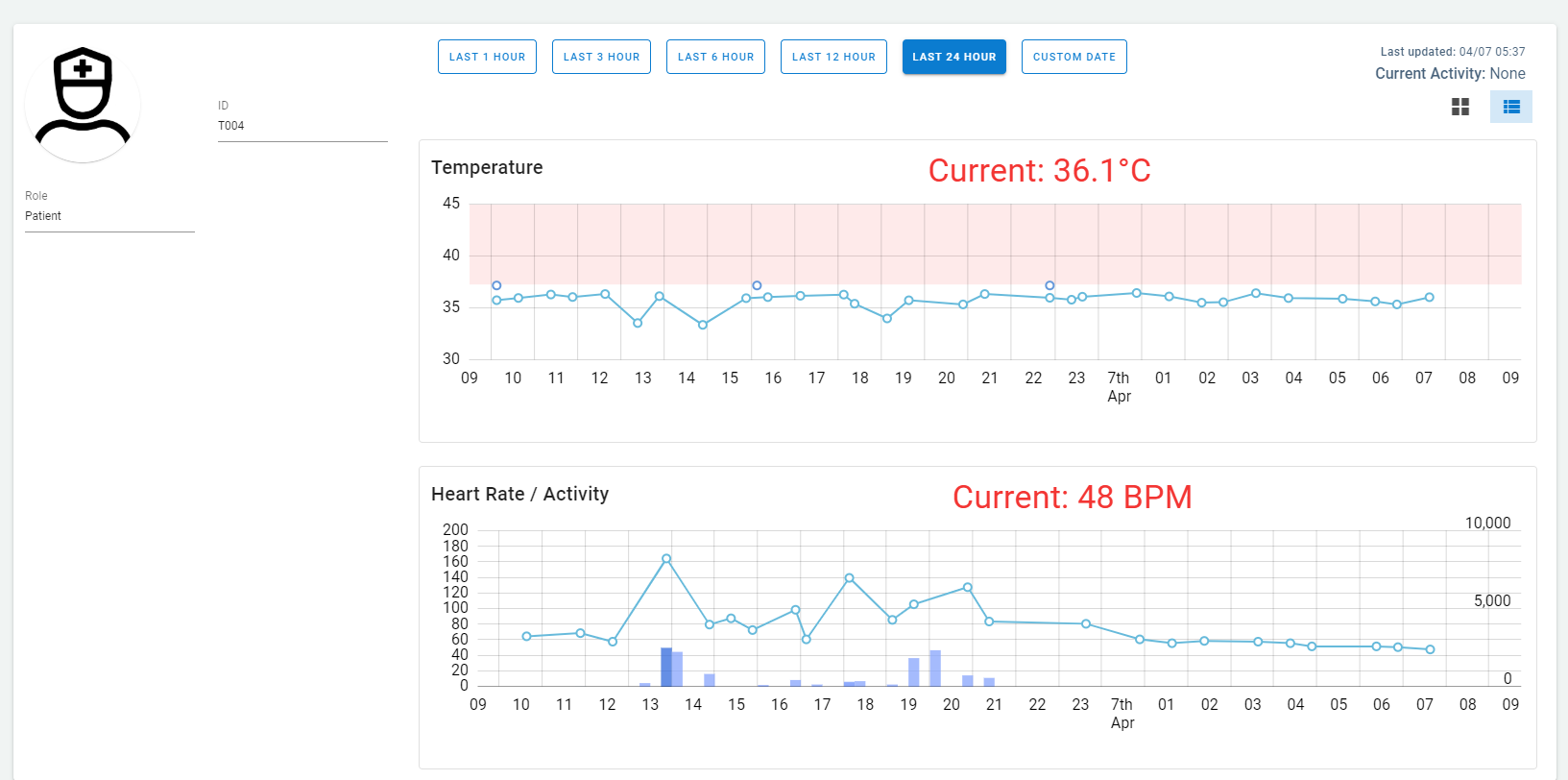 https://assert.ucc.ie/wp-content/uploads/2020/04/CREW-Screens-v6.jpg
1800
1750
Jean Scully
https://assert.ucc.ie/wp-content/uploads/2018/07/Footer_Assert-logo.png
Jean Scully
2020-04-13 12:00:57
2020-04-13 14:12:28
Covid-19 Remote Early Warning System (CREW)